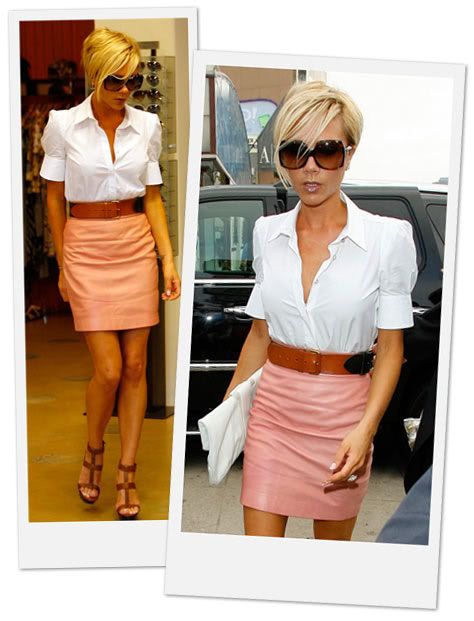 Style icon Victoria Beckham says that in order for a woman to look great she needs to exude confidence, in a humble way. She also thinks a sense of humor is very important.
Her instant quick fix to looking great are sunglasses and high heels, which she says can turn an outfit around.
source:
Shade and Heels..Sense of Humor...